Personalized Services to Fit Your Needs
Ruggles Service Corporation is a medical association management company that provides a variety of in-house services geared to promote the growth, strength and integrity of the societies that we represent.
Partner with us as we work to implement proven recruitment, retention and engagement strategies, putting four decades of experience to work for your society.
Society leadership for each of our partners receives monthly financial statements, including a balance sheet, income statement and much more.
Your society will love how easy it is to manage and attend a meeting with our custom-built Ruggles' Mobile Meeting Guide© solution.
We work hard to ensure that all exhibitors and supporters at your events receive first class service and are appropriately recognized at all meetings.
A Start-to-Finish Meeting Management Solution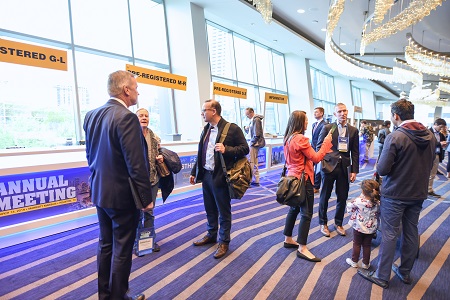 Negotiating the deal you deserve
Your meeting contracts are leveraged through Ruggles' buying power in the marketplace. Our seasoned meeting planners negotiate favorable hotel contract terms including, but not limited to room rates, attrition clauses, food & beverage minimums, cancellation clauses and concessions. We conduct thorough site inspections for future meetings, which can frequently be combined with other trips for cost sharing.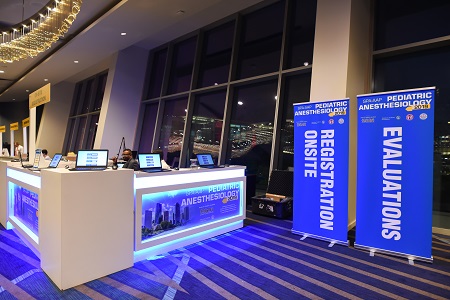 All of the details. None of the mess.
We have transformed the way meeting delegates access their syllabus. Our system makes it easy to view all syllabus materials securely, through the web, that looks great on any device. Register for the meeting, book a hotel room, view attendee list, complete evaluations, claim CME, view posters, follow last minute program changes and more, this platform does it all.
Information at their fingertips
Give meeting registrants the tools they need to access program information, registration details, and more! Our popular Mobile Meeting Guides have replaced the traditional syllabus that others provide with a mobile responsive online product that your registrants will love.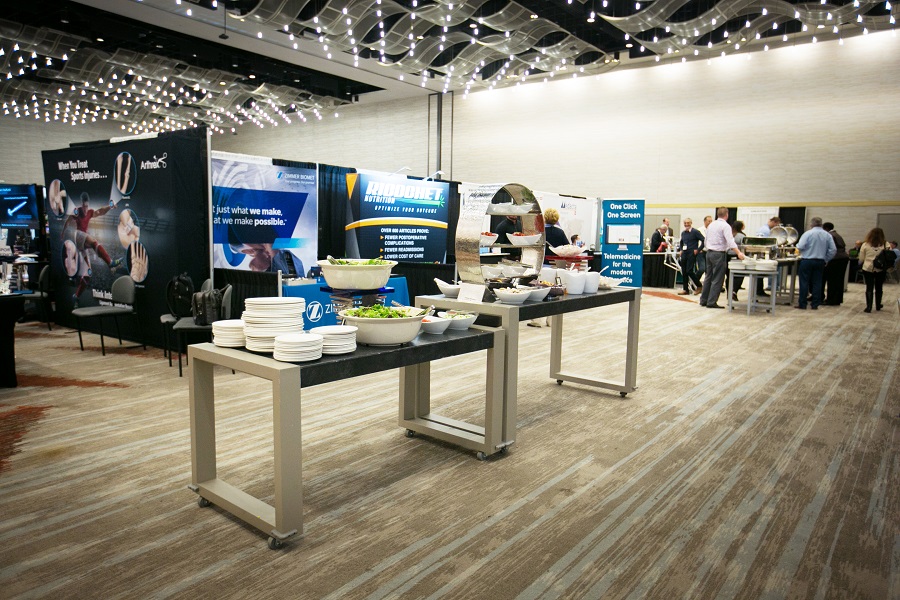 Exhibitor agreements that boost your revenue
Imagine managing all of your exhibitors in an easy-to-use portal. We've built the solution to acquiring and organizing companies that are interested in supporting your event. We handle each agreement from beginning to end and keep in touch with the sponsors participating in both live and online educational offerings.
Claiming continuing medical education credits in minutes
Online meeting evaluations may be done through the Mobile Meeting Guide and registrants can access and print their own CME certificates from the palm of their hand.
THE POWER OF SIMPLE
Abstract Submission and Grading System
With our easy to use abstract site, submitters may easily upload abstracts, tables, graphs, images and video files.
Nothing is impossible. We can help you achieve your goals!
We know that there is no cookie-cutter solution to association management. For nearly 50 years we've worked to consistently deliver management services across multiple channels for each of our partners. Our technology is flexible and adaptable enough to work for your organization, no matter the size. We've helped many organizations achieve their goals. Reach out to us and explore the benefits of working with an association management company.